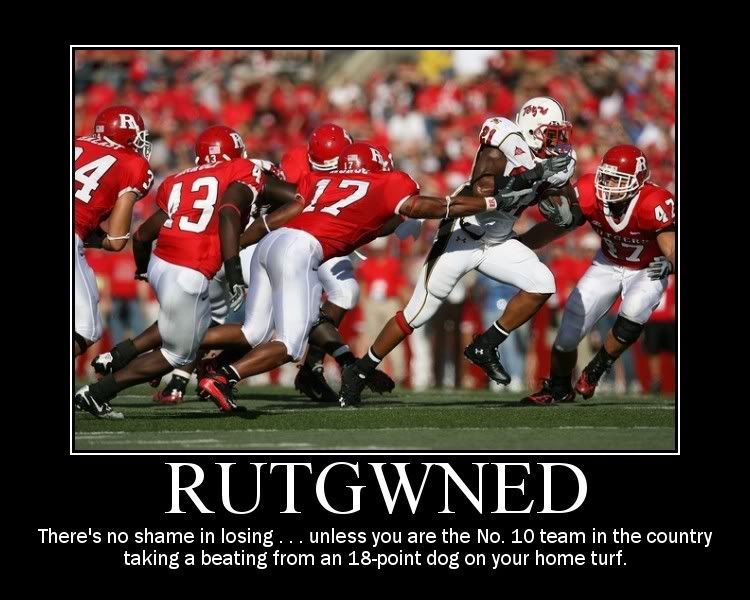 Great win in Piscataway yesterday. Chris Turner is the future at QB for the Terps, at least for the rest of the 2007 season. This team has the potential to do some big-time things, but it needs a confident qb, something that Jordan Steffy just doesn't look like at the moment.


Honestly, this win makes last week's loss to Wake Forest hurt a little bit more. 4-1, undefeated in the ACC, and ranked in the top 25 sounds a lot better than 3-2, 0-1 in conference, no votes, but we move on to a huge home game with Georgia Tech.


Should be a great autumn Saturday in College Park with the Yellow Jackets in town for a noon kickoff. The early morning tailgate will begin with most people still sleeping off the hangovers. Special guests are sure to make an appearance with the one and only Phil Elkins finally returning to Maryland for the weekend.


Don't forget about Blog Show on Tuesday!


ps - If you haven't already check out Steinz on the DTC, and make sure you read ALL the comments. Here's some more fuel for the fire.